Our health plans offer competitive options
Competition
Nearly 60 percent of Michigan residents get their health care through their employers. The commercial market is made up of small groups, large employer groups and self-insured groups.
But there is a lack of competition in Michigan with Blue Cross Blue Shield holding 77 percent of the market share, and it's trending to increase each year.
The lack of competition in Michigan has contributed to employers in Michigan having high health insurance premiums that are 19 percent above more competitive states that have enacted transparency reforms.
This year, SB 447 passed the Legislature and was signed by the Governor.
The new law allows employers to request confidential information on claim and utilization data from their current health plan so they can be more informed about costs and trends and informed when shopping for future coverage for their respective employees.
To learn more about this new law, read here.
For details about the new law, click here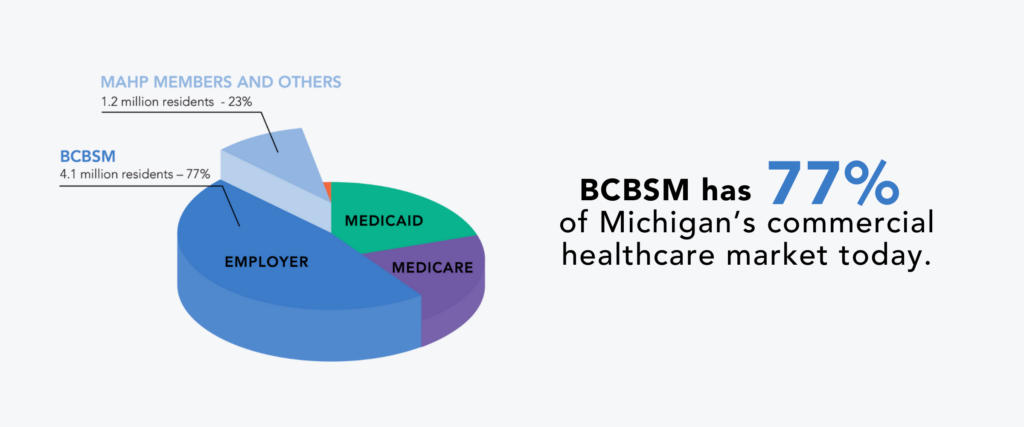 Downloads
MAHP Brochure